The Class of 2022: Top 6
At SHA it is no secret that our motto is "Excelsior": to strive ever higher. Whether that be on the field, in the gym, in the classroom, or on stage, the Class of 2022 is without a doubt an excelsior class. As said numerous times by Sr. Sheila, the Class of 2022 brought back the "sparkle" we so very much missed throughout the halls of SHA. Although going through most of their time here at Sacred Heart during the pandemic, the Class of 2022 always rose above these hardships. From the many cafeteria dance parties during lunch to their great involvement in spirit week activities, and making our underclassmen feel welcome, the Class of 2022 has led by example. They have inspired our school to always find joy in every opportunity that presents itself and are surely an unforgettable class.
The Top 6 in this class possess some of the best attributes among the Class of 2022. Each of these girls are unique regarding their interests, skills, and talents but also demonstrate the qualities of an Excelsior woman. In the Class of 2022, these six students are Valedictorian Mehr Chhatre, Salutatorian Chiamaka Alino, 3rd ranking senior Nikita Khanna, 4th ranking senior Delfina Ferro, and 5th ranking seniors Julia DiAngelo and Kelsey Le.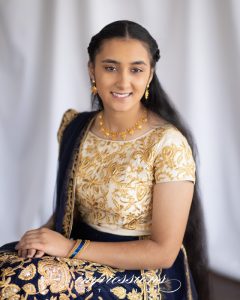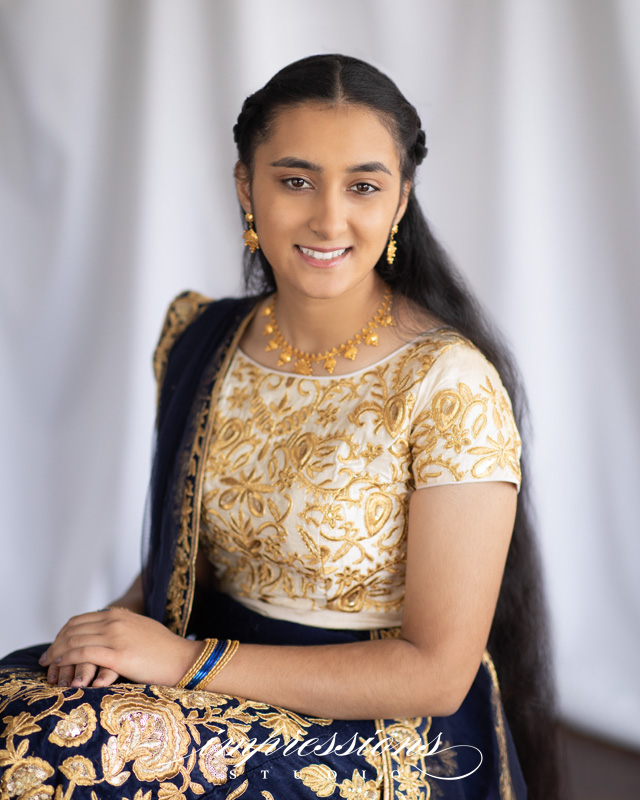 While at SHA, Valedictorian, Mehr Chhatre has loved every second of her time here. Among her favorite memories, she found that she will always remember the Friday Lunch dance parties with her class as it was so much fun for everyone to come together. As well, another unforgettable memory of hers was when she was elected STUCO executive treasurer during her freshman year. During her four years at SHA, Mehr has been an avid participant in SHA activities. She worked as STUCO Vice President this year but also had a role as treasurer and secretary on the Executive Board in past years. This year, she was President of Mu Alpha Theta but was named Vice President in her junior year. As President, she led the first SHA Stem Week. Alongside having these leadership roles in the NHS, she is part of the Spanish NHS and Science NHS. As well, she established the first Technology Student Association Chapter at SHA. With the TSA, she received awards at the State, Regional, and National levels. Mehr was 1st violin during her senior year and played with the Orchestra all four years. She was a writer for the Alethea throughout her time at SHA and was in Peer Connection for three years. She led the SHA M3 Math Team as a two-year co-captain. Outside of school. Mehr has a 2nd-degree black belt in Karate. She has tutored at Kumon in Hamden and was an Apprentice and Camp Counselor at the Eli Whitney Museum. There, she learned workshop skills and design techniques. She was a volunteer at the PLACE Art Camps and Yale Girls Science Investigation. In addition to being a volunteer researcher at QU Ecology Lab. Mehr took part in Yale Discovery To Cure which works to provide women with new methods for the prevention, early detection, and treatment of gynecologic cancers.
Alongside this, Mehr was awarded the Yale Book Award and the Xerox and University of Rochester Innovation and Information Technology Award. She was named a National Merit Scholarship Finalist and AP Scholar with Distinction. She has earned High Honors all four years at SHA and was in the Top Ten in the CT Science Fair for Biotechnology, Physical Sciences, and Life Sciences. Mehr also won the UCONN Nutmeg Scholarship
Mehr is not only outstanding in the classroom but also shines through with her creativity. When she is not exercising her mind, Mehr finds interest in dancing, music, and art. She taught Bollywood dance to at a local elementary school and during our Diversity Week. Mehr says, "I really enjoy creative outlets where I can explore and try new things, whether that be designing a print and doing printmaking at work or even painting with my dad at home".
Fostering these creative hobbies has made her want to major in an area that allows her to explore her creative side. In the fall, Mehr plans to attend the University of Connecticut Honors College and major in chemical engineering. Mehr mentions, "Engineering is all about creating new technologies and new ways to help the world. And since I really enjoyed chemistry during my time at high school, when it came time to determine a certain engineering, I felt pulled towards chemical engineering as I could go eventually go into a wide variety of careers and research such as sustainability, medicine, or even space". At UConn, Mehr is looking forward to all her experiences but essentially having a good campus life with many student-led events which she can attend and clubs or activities she can participate in. She is excited about having a strong campus community and school spirit. After college, Mehr hopes to pursue her master's and Ph.D. degrees and continue learning so that she can find a specialized career in which she is passionate about. She eventually wants to become a researcher and professor, though most importantly wants to help create change in the world.
Mehr has lived by the quote "We live in a wonderful world that is full of beauty, charm, and adventure. There is no end to the adventures we can have if only we seek them with our eyes open". This quote by India's first Prime Minister Jawaharlal Nehru reminds Mehr how lucky we are to live in this world, despite the difficulties, and to go and recognize all of the good in our lives. Instead of allowing herself to be paralyzed by the bad, she seeks the good in the world. To her, there is so much fun to have and so much to learn.
The most valuable lesson Mehr has learned at SHA is the importance of exploration. She finds that she is lucky to receive so many opportunities and meet so many people during her time at SHA which allowed her to break out of her comfort zone. She was able to discover new things and passions which she would not have known otherwise. Overall, she learned how great it is to be brave and branch out! Mehr hopes for SHA students and incoming freshmen to take chances and explore! She quotes, "If there is something you are interested in, even if it makes you a little nervous, take the opportunity and listen to yourself! Don't let others' expectations or others' interests deter you away from what you love and always challenge yourself by trying new things! Even if it does not turn out perfectly, branching out will always help you learn more about yourself and the world!"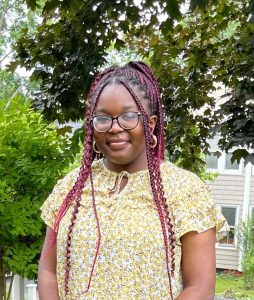 Salutatorian, Chiamaka Alino has always lived by the quote, "Everything happens for a reason".  Chiamaka says "I honestly find so much comfort in this quote because I often find myself in situations that feel hopeless. Whenever I get anxious or freak out, I  remember that these terrible events could eventually lead to a positive in my life which is a nice relief. Repeating the quote in my mind never failed to calm me down." During her junior and senior years, Chiamaka was STUCO Class President and a Kairos Student Leader. She is a member of SHAdes of SHA, BSU, and was a Musical Cast Member. She was part of the Mu Alpha Theta, the Math National Honors Society. Chiamaka was also in the Orchestra, TSA, Math League, and participated in the M3 Math Challenge. She received the Harvard Book Award and was recognized by College Board in the African American Recognition Program. This program seeks to honor African American students who have scored in the top ten percent of the state on the PSAT or earned a score of 3 or higher on two or more AP exams during their junior year. She also received High Honors during all four years of high school. Outside of school, Chiamaka volunteered at her local library and worked in a nursing home over the summer. She finds interest in reading, journaling, and research.
Chiamaka plans to attend Brown University as a chemical engineering major. She chose this major due to her love of math and chemistry which she wants to use to create things. At Brown, Chiamaka is most excited about the independence. She says, "Being on your own seems scary at first but also it seems freeing. College is really a chance to understand the world and who we are as people independent from our parents' influence. I am excited to experience that transition and I hope it serves me well". After completing her undergraduate years, she hopes to pursue a Ph.D. and work as an engineer for a biomedical company.
Chiamaka's favorite memory of SHA was this year's senior prank: the 6 am Barbecue. She said, "Honestly at first, I thought it would never work. However, I was wonderfully wrong. The barbecue went on without a problem and it was so awesome to see the class come together to plan something so bizarre with many moving parts. I was so proud of my class in that moment". For the entire senior class, this school year was the most normal of years they have had, which allowed them to have such a memorable last week of classes at SHA.
Chiamaka has learned during her time at SHA that balance is key. It may be tempting to join every club, although she has learned that it is good to have a good work-life balance. SHA has taught her to acknowledge this fact and learn how to implement a sense of balance in her life. Chiamaka's words of wisdom to the SHA student body are to soak in all your experiences. Going through high school, she knows that your time here will go by in a flash, and in a blink, you'll be in your cap and gown. Chiamaka expresses, "For the time being, however, enjoy being a freshman, sophomore, junior, and especially a senior. Drink in your experiences and learn from them. Don't count down the days rather focus on the lessons you are currently learning. Make your time worthwhile!" Lastly, she wants everyone to remember to live in the moment and treasure their friends and classmates. You will never have another experience like the one you have here, so do not take it for granted!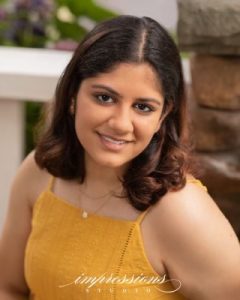 Third in her class, Nikita Khanna hopes the student body at SHA remembers to slow down and appreciate their achievements, fun times, and small moments to their fullest because too often we gloss over them in pursuit of our grades. Though academics are important, it is also important to find love in our academics which Nikita cultivates in her extracurriculars. At SHA, Nikita was a part of the Math League, took part in the M3 Math Challenge, was secretary for Mu Alpha Theta, and was treasurer for the Science National Honors Society. She was honored with the University of Rochester Bauch and Lomb Honorary Science Award and the Sister Mary Jane Paolella Senior Research Award. She was recognized with third honors from the Connecticut Science Fair and was awarded the Sister Antonine Signorelli Scholarship during her freshman year. This scholarship is awarded to incoming freshmen with the highest entrance exam scores and who demonstrate great academic potential. Outside of SHA, Nikita works at the Field View Farm Ice Cream Shop. She enjoys reading, horseback riding, science, and research.
Nikita plans to attend the University of Michigan as a biology or microbiology major. She learned of her love for microbiology through SHA's microbiology course. In college, she is going on the pre-med track and after college wants to attend medical school. She looks forward to making her own schedule in college. She says, "I love SHA but not waking up at 5:30!" Her favorite memory of SHA is the trip she took to Philadelphia with the Honors Biotech class for a science conference. She remembers it as the coolest experience of her life.
Nikita lives by this quote, "It is only with the heart that one can see rightly; what is essential is invisible to the eye". She finds that this quote connects to our time at SHA because a part of our education and learning is about love and morals and that love supplements our academics. It reminds us that our time at SHA is nothing without our bonds with each other, no matter how much academic success we achieve. Most notably, Nikita has learned to balance between fun and school as both are equally important.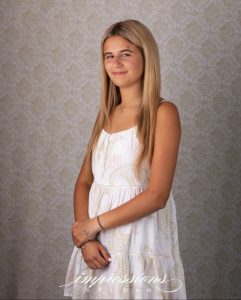 Fourth in her class, Delfina Ferro has looked back on her time at SHA feeling so much of the love and excitement with not only her class but the rest of the school. As the Student Council Executive Board President, one of Delfina's favorite memories was the Fall Sports Pep Rally. She comments, "I was so excited to see the whole SHA community back together after not being able to rather because of COVID-19". This year being her first year leading the school, Delfina says that she loved the energy from the crowd and the athletes, as it was a fun time for all. Not only was Delfina a member of STUCO but she was also a member of the Cross country and Lacrosse teams, Peer Connection, Orchestra, and was a Kairos Team Leader. She took part in the M3 Math Challenge and was a member of the Math League. She was awarded the SARS outstanding Citizenship Award and the Villanova University Book Award, along with being named a United States Senate Youth Program Finalist. Outside of school, she finds interest in photography and reading.
Delfina plans to attend Boston University and is majoring in Political Science as she has always been interested most in politics, law, and history. After college, she hopes to attend Law school and become a lawyer in the future. In college, Delfina is most excited about meeting new people and being able to learn new perspectives. She also is looking forward to furthering her education in one of the best cities in the world and gaining experience through internship opportunities.
Growing up, Delfina's biggest role model has been her dad. She says, "He taught me to never give up and always stay positive. Nothing was impossible if I put my mind to it. He inspired me with these lessons to work hard and reach my goals". Delfina continued to carry these words of wisdom with her throughout her four years at SHA. She has learned the importance of balance and is grateful for the support of her family and friends, noting that none of her achievements would be possible without them. She finds that it is crucial to build friendships and spend time with family. At SHA, she has also learned that you should not only focus academically but be a well-rounded person and remember to have fun. For her, balance was the key to her success and happiness in high school.
To the students and incoming freshmen at SHA, Delfina says "Enjoy your time at SHA because it flies by, and go into school every day being grateful for all the opportunities SHA teaches. Lastly, live in the moment, and have fun!"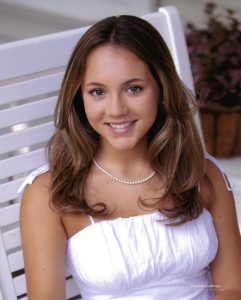 Fifth in her class, Julia DiAngelo remembers her experience at SHA being a fun time! During high school, Julia was president of the Math League for two years and the Science National Honors Society. She was also vice president of SNHS during her junior year. She was in Mu Alpha Theta, Spanish Honors Society, and played Varsity Tennis. As a SHA student, she was awarded the Rensselaer Medal as a junior which is given to students who have strengths and success in the math and science fields. She was presented with the NSE Bronze Award as a freshman and sophomore. She was recognized with third honors at the CT Science Fair as a freshman and sophomore and the CT Science Fair Special Award as a Freshman. Julia takes interest in tennis, reading, and anything related to the universe or space exploration.
Julia plans to attend the University of Maryland in the fall. She will be majoring in Aerospace Engineering. Julia has had a constant love of following SpaceX and NASA's partnership along with watching them launch different rockets and satellites. She says, "I find it very interesting and want to take part in the effort to explore space!" At the University of Maryland, Julia is excited about the football games and meeting new people. After college, Julia hopes to attend graduate school and work for either an aeronautical or astronautical engineering company.
Growing up, Julia has looked up to her mom. She has always taught her to follow her passions, take on challenges, and be independent. At Sacred Heart, Julia has learned how important it is to stick up for what she believes in and how to fight for what is right. To the incoming freshman and current SHA girls she wants them to remember to keep pushing through and keep working hard because hard work does pay off!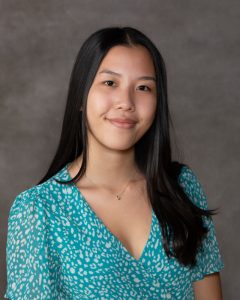 Fifth in her class, Kelsey Le has learned throughout her time at SHA that although academics and grades are important, you should cherish the time spent with your friends and others because those memories are irreplaceable. Kelsey was an active member of the SHA community. She was captain of the cheer team and NHS president during her senior year. She was a part of Mu Alpha Theta as treasurer and a member of the Chinese Honors Society. She took part in the M3 Math Challenge and was also in the orchestra. In her junior year, she won the Gettysburg Book award which is an award for students with outstanding academics in U.S history. She was also recognized as a Summa Scholar by the Archdiocese of Hartford.
In the fall, Kelsey is planning to attend Fairfield University and major in accounting. She has always enjoyed Math but also has an interest in the business field. After college, Kelsey hopes to become CPA (Certified Public Accountant) and work at a Big Four Firm. In college, she says "I am most looking forward to meeting new people and experiencing a new environment of people who share similar interests and academic goals as myself".
As a Summa Scholar, Kelsey was able to choose a teacher she wanted to honor and one who impacted her life at SHA. For her teacher honoree, she chose Mr. Marino. To her, Mr. Marino set an example of someone who used his voice to influence others and is an overall amazing teacher. He is someone who is also passionate about what he did and she admired the way he taught not only the class material but life lessons as well. Kelsey recalls that he is definitely a teacher she will remember. Kelsey's favorite memory of SHA was going to Philadelphia for the EB convention with her Honors Biotechnology class. Together, they presented their research to other scientists at the convention.
To all students at SHA, Kelsey advises them, "Don't be afraid to put yourself out there because you never know what you'll miss out on if you don't!"
These members of the Top 6 represent excelsior qualities and truly demonstrate excellence both in the classroom and outside of SHA. We are extremely proud of these six graduates along with the entire class of 2022. This is a wonderful accomplishment, and we have no doubt that they will go on to do beyond great things. Congratulations girls, we wish you only the best going forward!