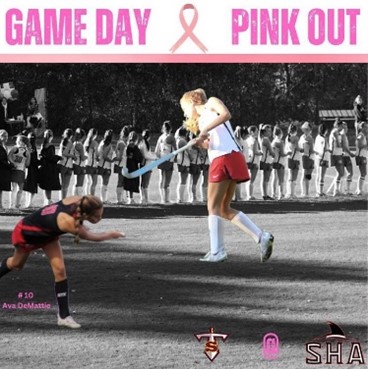 As we start to get further into our school year, we like to first, talk about the culture here at SHA, and then see how we have been instituting it into the school year already. Sacred Heart is not just a high school but also a community. Each student here has a purpose that is special to themselves and to the community. The girls here are leaders in a community that strives to make them so.  
With that, let's take a look into how our community has been striving during the first few weeks of school. During the month of September, we got a glimpse of the spirit here at SHA. Our SHA girls went all out and during mini spirt week and really showed the community that we thrive on.
A few weeks later we discussed our mindsets and positivity with Tai Richardson. During his presentation we had the opportunity to play people bingo, where each SHA girl was able to get to know one another a little bit better. Moving onto our second month at SHA, we have seen teams like th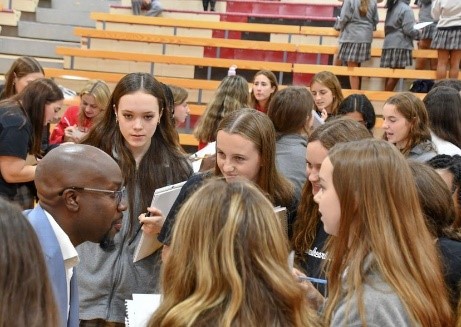 e field hockey team take initiative and raise awareness for breast cancer. The field hockey team has done this by selling pink shirts as well as baked goodies during break and the lunch waves. The girls also made paper lanterns with the names of people who they are playing for.   
These positive mindsets and actions of leadership are all examples of the culture that surrounds us here at SHA. We are a community of strong, positive leaders, who have a goal of lifting others. Here at Sacred Heart Academy, we strive to be ever higher.