SHA Indoor Track SCC West Champioship
SHA Indoor Track SCC West Championship
Written By: Anna Fagan
Sacred Heart Athletics has once again been busy this winter season! Our very own SHA Indoor Track and Field team brought home the SCC West Sectional trophy on January 27th of this year.  This meet took place at Hillhouse High School, in New Haven Connecticut. The SHA trackies were competing against our riva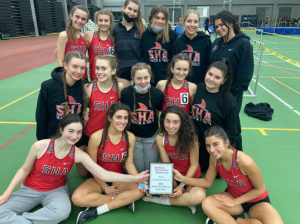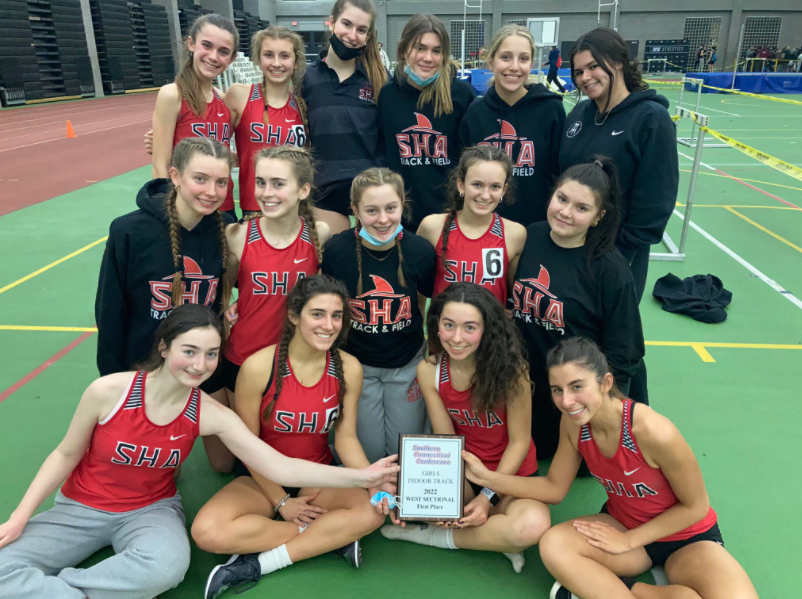 l, Mercy, and other schools such as Lauralton Hall, East Haven, North Haven, Hamden, and many others.
We had 3 first-place finishers at this meet! These girls were Megan Doyle, Jamie Koons, and Madison Rollins. Megan earned her first-place finish in the varsity high jump, while Jamie placed first in the varsity pole vault. Madison earned her #1 spot in the shot-put event.
In both the high jump and the shot put, we not only earned first-place awards, but we also earned second place! In the high jump, Hayden Solecki placed second. Adrianna Ramos took the silver in the shot put!
A huge congratulations to all our SHA trackies! The SHArks went on to place 9th overall in the state meet, making Sacred Heart Academy proud.