Alethea's Guide to SHAlloween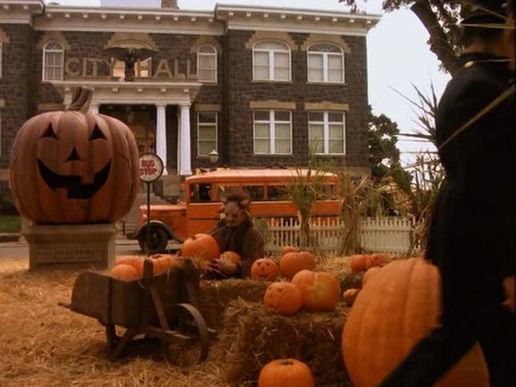 The spookiest time of the year is just around the corner here at SHA. SHAlloween is among the many holidays and traditions loved by students. Whether you're a student or a part of the faculty, SHAlloween is a fun time for all. If you're not familiar with SHAlloween, it is Sacred Heart's amplified version of Halloween. Students and teachers put out all the stops with their costumes. STUCO runs a costume contest where they have several categories including best duo, group costume, singles costume, scariest costume, and more! Anyone can enter the contest and at the end of the school day students can join in on the costume parade in the gym, showing off their costumes for the student body. A special group of judges then vote on who they think won each category and each of the winners receives a prize. SHAlloween is a special event for the seniors who as a grade decide on a group costume as a surprise for the other grades, faculty, and staff. The senior group costume exhibits the cohesiveness and sense of community within the class. STUCO will also ask prior to SHAlloween that students bring in candy so that in return they'll receive some treats on the 31st!
With SHAlloween fast approaching, some of you may be searching for a last-minute costume for this school-wide event or any other Halloween event you're attending this year. Popular costumes this year include those from a vast majority of TV shows and movies. Consider dressing as a high society lady from Bridgerton or throw on some black clothing and big sunglasses for a Kardashian-themed costume! With the new release of Hocus Pocus 2, a fun trio costume would be the Sanderson sisters which you can find at Spirit Halloween or Party City. Even still, dressing up as a witch or a cat never goes out of style! If you're looking for a large group costume, consider going as Monster High Girls, a Mean-girls-inspired costume including Janis and Damien, or the cast of Dora the Explorer. Not interested in a TV or movie-themed costume? Think about going as a holiday icon! You could either do this as a single or large group costume and go as any of the icons ranging from Santa Claus, the Tooth Fairy, the Easter Bunny, or Cupid. Want to travel back in time with your costume? Try dressing as an 80s fitness girl or a 60s hippie! If you want to turn the clock back even more for a funny costume, go as a founding father! Into a scarier look? Go as Casey Becker from "Scream". All you'll need is a beige sweater, your favorite jeans, some fake blood, and a blonde wig, A very inexpensive yet iconic costume. Moreover, you can go as your favorite celebrities who are easily recognizable! Want a duo costume? Try Harry Styles and Lizzo from the 2021 Grammys or go as Pitbull. If you can't decide on a costume, try Hannah Montana for the best of both worlds!
While SHAlloween can be a very fun time to dress up and express yourself, keep in mind that you're always dressing SHApropriate! Make sure you are not offending or appropriating any religious groups or cultures. A good judge of this would be to ask yourself whether or not your costume is something you would be comfortable showing the Sisters. If Halloween doesn't interest you, don't worry, you are not required to dress up at all. As always, remember that SHAlloween is an exciting holiday and not meant to be stressful so make sure first and foremost you're having fun!