May the Fourth Be with the National Honor Society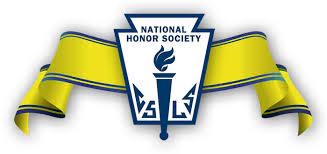 The NHS and its induction are timeless SHA traditions that acknowledge and celebrate the accomplishments of the school's academically excellent students. Of course, however, due to COVID, it commenced differently than before. The NHS has been a part of SHA tradition for many years. During this time, it has modified for the better.  
Significantly more students have both been qualified and have been in the NHS. Currently, as part of their membership, students are expected to exemplify the NHS's four pillars, complete service hours, and attend all NHS meetings. The four pillars of the NHS include scholarship, service, leadership, and character. 
The ceremony itself, if you missed it, was livestreamed and recorded on May the 4th at the Chapel. The people who were in person were some of the new and returning members, seniors, Sr. Shelia, Sr. Kathleen, and the moderators, Dr. Kapteyn and Mrs. Brownell. The prior date for this ceremony was Tuesday, March 30th, but changed due to the unexpected 2-day quarantine. Although we missed our Juniors, the inductions went as previously planned. 
To keep up with COVID updates and guidelines, NHS moderators Mrs. Brownell and Dr. Kapteyn made the ceremony with as little contact as possible. In the ceremony, everyone was on opposite ends of each chapel pew, and families and friends were not permitted to attend so everyone could properly socially distance themselves from each other. In the order of new, returning, and senior members, students were called up one by one by name, and online learners were called with a picture on a slideshow to represent their participation and induction in the ceremony. In-person new inductees were given NHS pins, while seniors received graduation red chords. 
After Sr. Shelia, Sr. Kathleen, the NHS moderators, and the NHS officers made their speeches about the NHS and its values, the ceremony ended with everyone turning on their individual electronic candles to represent, as moderator Dr. Kapteyn says, "the flame of knowledge and its ability to light the world around us". Our selective SHA students were thereby inducted into the NHS. May the Fourth Be With Them!! 
If you would like to watch the ceremony, here is the link! https://boxcast.tv/view/nhs-inductions-911644