SHA Choir Takes on the Big Apple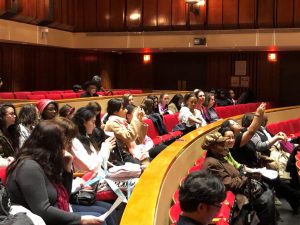 On Saturday, March March 30th, a group of 36 SHA girls traveled on what started as a cloudy day but turned into a beautiful day filled with sun. The girls along with Ms. M (music teacher) and a couple other teacher chaperones boarded the bus early Saturday morning at around 8'o clock and set out for New York City. After a few hours braving the roads and traffic the singers finally arrived in the Big Apple and their first stop was at the Julliard School(Manhattan). At Julliard the girls and chaperones attended a concert with an outstanding pianist and exceptional violinist. Even though the performance was only 30 minutes long, the three pieces played by the artists displayed their great skill for their respective instruments and passion for music. After leaving the concert venue within Julliard the girls spent a few minutes walking around that area of the city stopping by large fountains and even seeing the grand Metropolitan Opera House.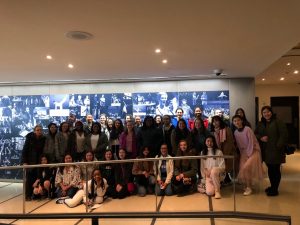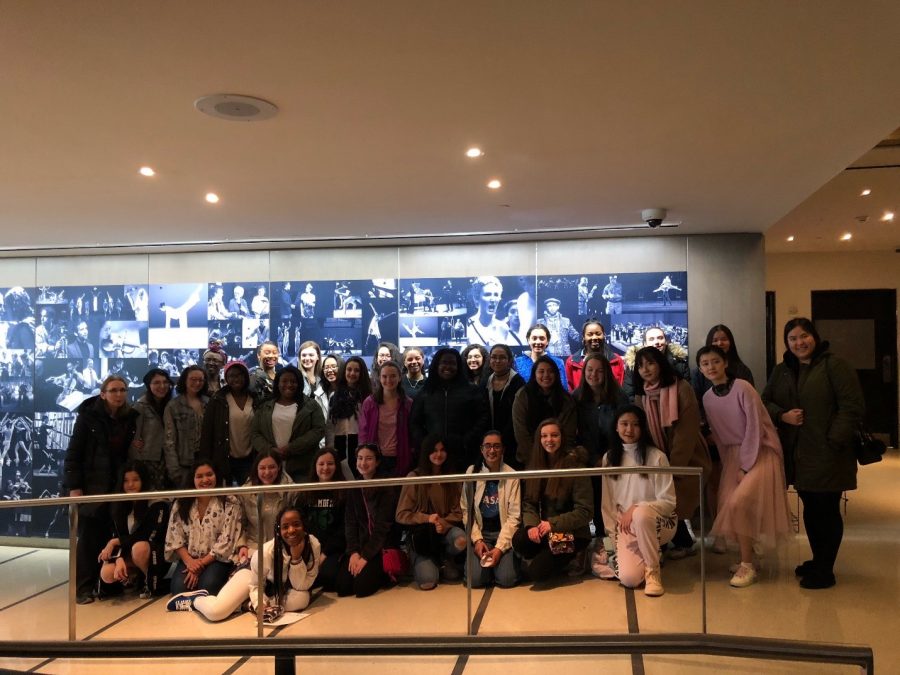 Boarding back onto the bus the choir passed Central Park and various New York apartments, until they finally reached the famous Rockefeller Center. There the girls split up into their own smaller groups to go exploring, shopping, and eating around this well-known area for about an hour. They were able to shop in stores such as FAO Schwarz and the Shop at NBC Studios as well try out the various restaurants in Rockefeller Center. Soon it was time to venture on forward to Times Square. After a quick 15-20 minute walk the girls had finally arrived at the famous hub of the city. With all these stores to check out the girls had about 2 hours to explore and enjoy. Some of the stores visited included Forever 21, the Hershey Store, Line Friends, American Eagle Outfitters, and many more. While shopping the girls made sure to stay safe and have fun picking out some clothes and souvenirs as well.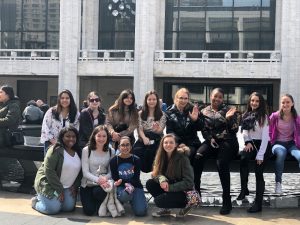 After the shopping was over it was time to head to the Church of the Sacred Heart of Jesus for mass. During the mass the choir sang three songs while attending the service. Following the mass, everyone, tired from the busy but enjoyable day, all piled back into the bus around sunset and drove back to Connecticut. The bus stopped at a rest stop on the way back to enjoy some dinner and within a few hours the large coach bus arrived back at Sacred Heart Academy. The trip was a great experience for everyone who took part. Claire Flanagan, class of 2022 says, "I really enjoyed hanging out with my friends and getting to sing at a beautiful church. I can't wait to go again next year and make more good memories." Overall the New York City Choir trip was one filled with beautiful performances, stellar singing, fabulous experiences, and amazing memories.