Celebrating Thanksgiving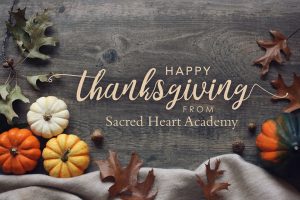 As Thanksgiving approached, people began to feel more thankful for the little things in life. It did not matter if you had a lot or a little to be grateful for because no matter what, this holiday is about making other people feel like they are appreciated and loved. Thanksgiving is all about uniting together with family and friends and realizing how fortunate and blessed you and your loved ones are. Whether you traveled or stayed home, spent time with friends or with family, there was plenty to for which to give thanks. Not to mention there were a lot of things to look forward to, like Macy's Thanksgiving Day Parade in New York, seeing all your loved ones, and of course, eating a lot of food!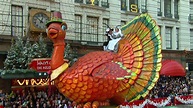 Delilah Tuttle, a junior here at Sacred Heart, told me some of her traditions and some things that she was grateful for this year. Tuttle said, "I am most thankful for my puppy. She made my life so much happier." Tuttle also shared her Black Friday tradition with us. She said, "I eat dinner with my family and right afterwards I go Black Friday shopping." There are other traditions too that Tuttle likes to do with her family. Tuttle explains, "Every year someone tries to make the best mac n' cheese and we see who makes the best."
Everyone has their favorite Thanksgiving food whether it is the mashed potatoes, corn, cranberry sauce, or the traditional turkey. Tuttle's favorite Thanksgiving food is "my grandma's mashed potatoes." For many people, traveling to another relative's house has become part of their annual holiday routine. However for Tuttle, things changed this year; she explained, "I am having [Thanksgiving] at my house. We usually have it at my grandparents' house but this year it is at my house. My uncle from Florida is coming down and it is his first Thanksgiving with us for a long time because he usually only comes down for Christmas."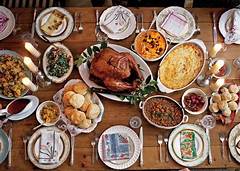 Many people have different Thanksgiving traditions that vary in all different routines, foods, and locations. Tuttle was kind enough to share hers with us this year. Each year is a chance for us to find something new to be grateful for. New experiences and people come into people's lives and it enables people to be appreciative of these different things. It gives people a different view on what life and the holidays are really about. Much more adoration and happiness is prevalent in these festive times.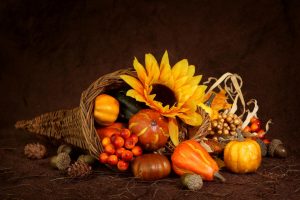 There seems to be a special feeling in everyone's hearts around this time of year because of the holidays and because of all the love and happiness that is spread throughout the world during this time. With all of the chaos of shopping and Christmas lists, Thanksgiving is here to remind us that it is a time of giving thanks to other people, and not of receiving. It also reminds us that we should be thinking about others' needs. It can be tempting to focus on ourselves, especially around the holidays with things like food on Thanksgiving and presents on Christmas. Nevertheless, the best part about this time of the year is that everyone's generous spirit comes out and inspires others to be kind as well. When people start to give thanks and share with others, we know the true holiday spirit is here!