Ad Campaign 2018 Kicks Off the New School Year!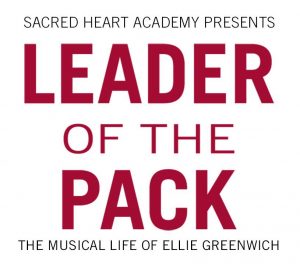 Our school's annual Ad Campaign kicks off the beginning of each school year! It is such a fun and exciting time, not only for the people involved in the SHAmusical, but also for the faculty, staff, and the student body as a whole. This year's Ad Campaign theme was "Who Will Be the Leader of the Ads?" based off of this year's musical, Leader of The Pack.
I took the chance to interview a student participating in the musical about what her experience with the Ad Campaign this year was like. Greta Pello is a senior dancer in the musical this year. I asked Greta a few questions to get an inside look on what the Ad Campaign is all about! I thought it would be nice to know what motivated Greta to sell ads this year. "I wanted to sell ads this year to raise money for the school and support the theater program," Greta explains. There is a lot of preparation that goes into kicking off the Ad Campaign. When asked what her favorite part of all the excitement was, Greta said, "My favorite part about the Ad Campaign is the assembly and how it unites the school to accomplish a goal." Students may wonder how exactly they might approach someone to sell an ad. Here is Greta's advice: "A tip for future students is that businesses are willing to buy ads, so it does not hurt to ask! You can even ask people you know, such as your friends and your family." Many students misunderstand who or what the Ad Campaign benefits, which discourages them from participating. I asked Greta to give some words of wisdom for people who may not want to participate in the Ad Campaign, and she responded, "My advice is that the Ad Campaign does not go towards the musical. It helps the whole school and unites us together in supporting and raising money for the school."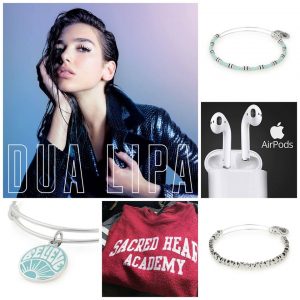 As you can tell, the Ad Campaign is a big deal for the SHA community. The school encourages student participation in the Ad Campaign by offering fun prizes, such as tickets to see popular singer-songwriter Dua Lipa, new technology like Apple's AirPods, and much more! Sometimes at lunch, we do fun things to raise money like playing songs through the microphone in the cafeteria, and people seem to have a lot of fun with that. Each grade is always so determined to meet their goal for the grand prize – a special day off! All of the girls really put in a lot of effort to sell as many ads as they can. It is an exhilarating experience when you actually go up to someone or call a business and ask them to buy an ad.
Greta Pello made a very good point about the school uniting to achieve a goal. Sacred Heart is always sure to work together and come through as a community. The Ad Campaign highlights our sense of community and makes us work together even more. The outcome is always worth it because we get so much happiness and success out of it. We learn at the end of every Ad Campaign that if everyone does their part in helping just a little bit, we will accomplish a great goal. Luckily, this year we were proud to announce that everyone did take part in donating, which enabled us to reach our goal and earn a day off from school! Everyone truly enjoyed Ad Campaign season this year. The school always wants to get everyone involved and the Ad Campaign is certainly the way to do it! Until next year, the Ad Campaign will be missed and appreciated by many.