Mini Spirit Week – A Success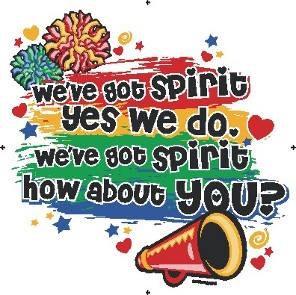 During one week in the month of September, here at Sacred Heart Academy, we have our annual Mini Spirit Week. Girls at school look forward to this week, because it brings opportunities for self-expression, creativity and team work. We get to wear matching outfits with our friends, show our individual styles and experience a short reprieve from the regular school uniform. This year, everyone did an amazing job coming together and showing school spirit.
On Class Color Day, each grade was separated distinctively by their assigned color. If anyone forgot it was mini spirit week, like I did, somebody was sure to have their back and also an extra shirt of their class's color. At Sacred Heart, there's always someone thoughtful and kind that you can turn to for help.
Next was Twin Day which was especially fun, because everyone was able to match with another person for a day. The girls who decided to match their hairstyles and other accessories, in addition to their shirts and socks, really showed school spirit!
On Tie-Dye Day, my personal favorite, the school united under one category, causing the halls of Sacred Heart to look like a rainbow was pouring down on them. Whether you made your own tie-dye shirt at a party or bought it at a sports game, the dramatic shirts were sure to highlight your individuality in one way or another.
On Tropical Day, the girls of Sacred Heart Academy needed to borrow from their father's closets to find a Hawaiian shirt. As a result, the school looked like it was getting ready for a vacation to a tropical island.
On the final day of Mini Spirit Week, we were allowed to have a full dress-down in our pajamas. All the girls did an incredible job of wearing their most exciting pajamas rather than just plain sweatpants!
Overall, the Mini Spirit Week of 2017 was a success – the participation rates were soaring and the communal effort shone greatly. Great job to all the SHA girls for uniting and displaying their strong school spirit!